Our QiTECH™ impact cases are meant to go with you, wherever you go. With dual layer construction, drop-tested protective cases also tout a convenient bezel to ensure your screen stays protected, while still maintaining a minimal profile.
Something wrong happened.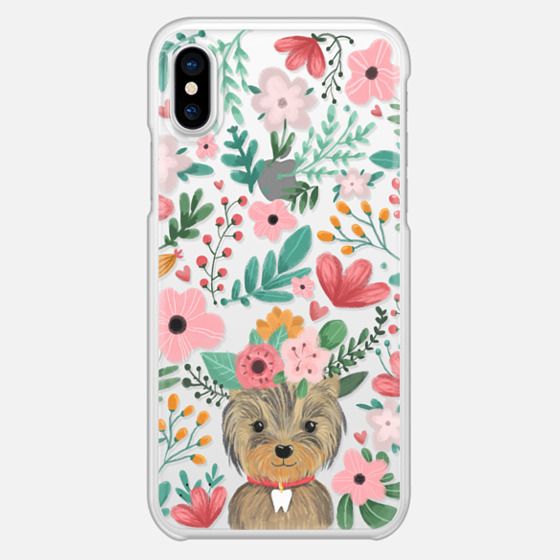 Cute yorkie dog. Yorkshire terrier with summer flowers and tooth necklace.
iPhone X Case
Supported Macbook Models
MacBook Pro (15-inch, Late 2008)
MacBook Pro (15-inch, Early 2009)
MacBook Pro (15-inch, Mid 2009)
MacBook Pro (15-inch, Mid 2010)
MacBook Pro (15-inch, Early 2011)
MacBook Pro (15-inch, Late 2011)
MacBook Pro (15-inch, Mid 2012)
MacBook Pro (13-inch, Mid 2009)
MacBook Pro (13-inch, Mid 2010)
MacBook Pro (13-inch, Early 2011)
MacBook Pro (13-inch, Late 2011)
MacBook Pro (13-inch, Mid 2012)
MacBook Pro (Retina, 13-inch, Mid 2012)
MacBook Pro (Retina, 13-inch, Late 2012)
MacBook Pro (Retina, 13-inch, Early 2013)
MacBook Pro (Retina, 13-inch, Late 2013)
MacBook Pro (Retina, 13-inch, Mid 2014)
MacBook Pro (Retina, 13-inch, Early 2015)
MacBook Pro (Retina, 15-inch, Mid 2012)
MacBook Pro (Retina, 15-inch, Early 2013)
MacBook Pro (Retina, 15-inch, Late 2013)
MacBook Pro (Retina, 15-inch, Mid 2014)
MacBook Pro (Retina, 15-inch, Mid 2015)
MacBook Pro (13-inch, Late 2016, Two Thunderbolt 3 Ports)
MacBook Pro (13-inch, Late 2016, Four Thunderbolt 3 Ports)
MacBook Pro (13-inch, Mid 2017, Two Thunderbolt 3 Ports)
MacBook Pro (13-inch, Mid 2017, Four Thunderbolt 3 Ports)
MacBook Pro (15-inch, Late 2016)
MacBook Pro (15-inch, Mid 2017)
Supported Apple Watch Models
Apple Watch Series 1
Apple Watch Series 2
Apple Watch Series 1
Apple Watch Series 2
Apple Watch Series 3
Apple Watch Series 1
Apple Watch Series 2
Apple Watch Series 3
Supported iPad Models
iPad 9.7" (5th generation - 2017)
iPad 9.7" (6th generation - 2018)
---
Get $10